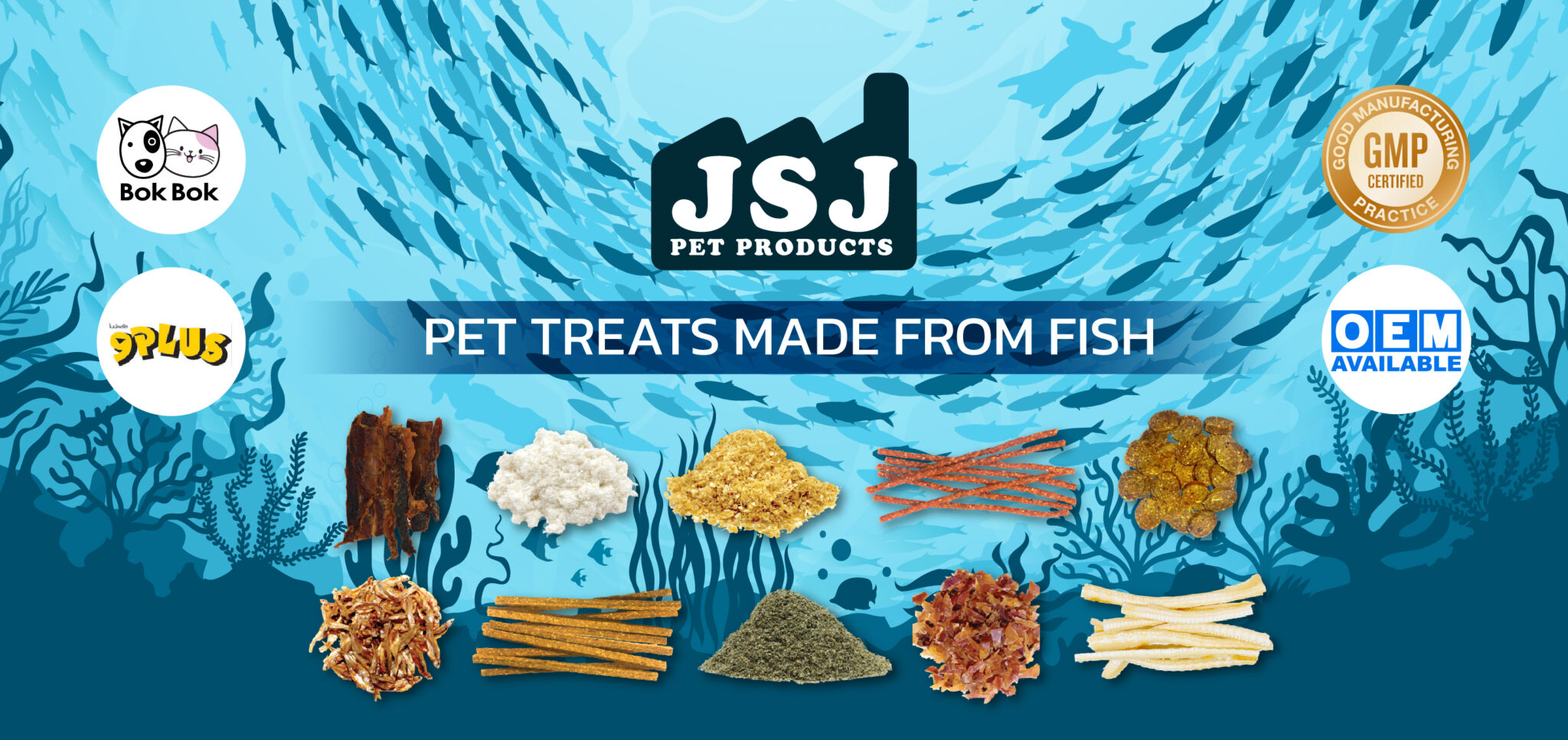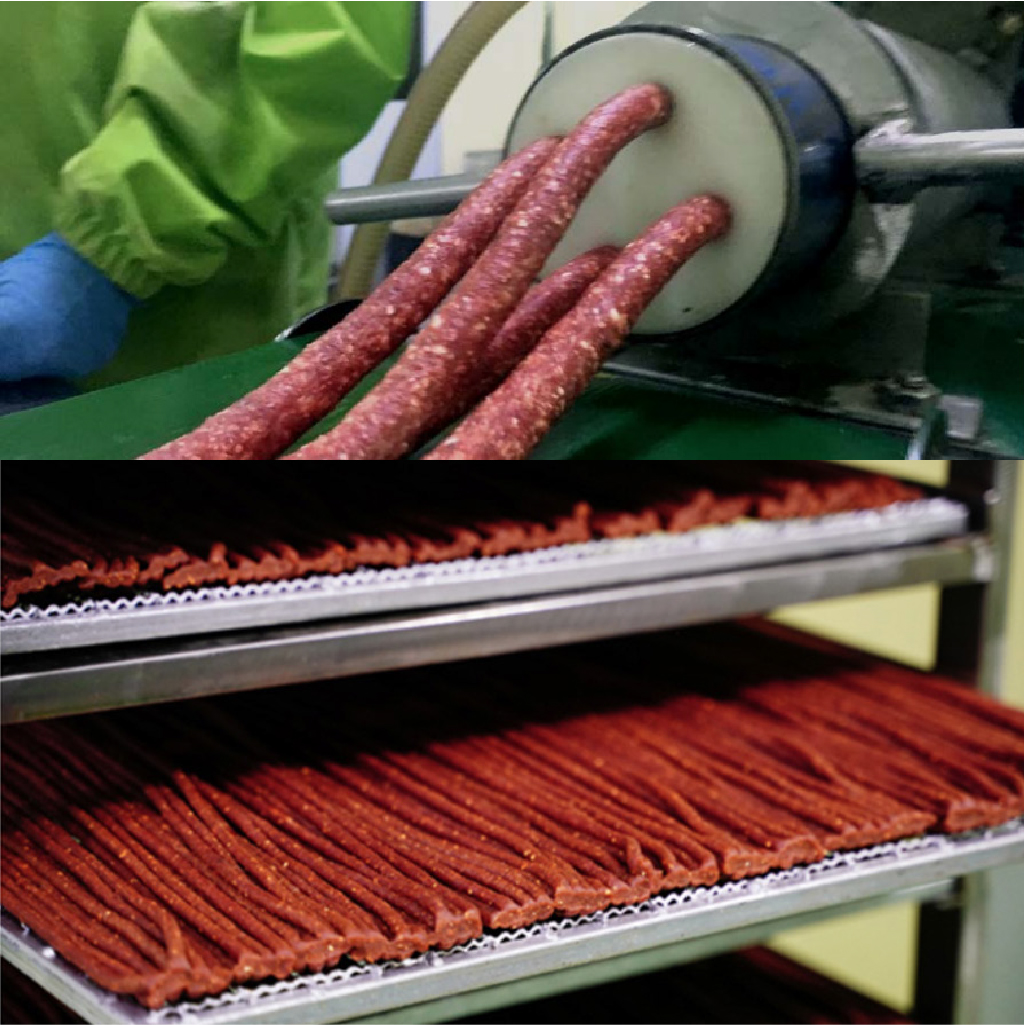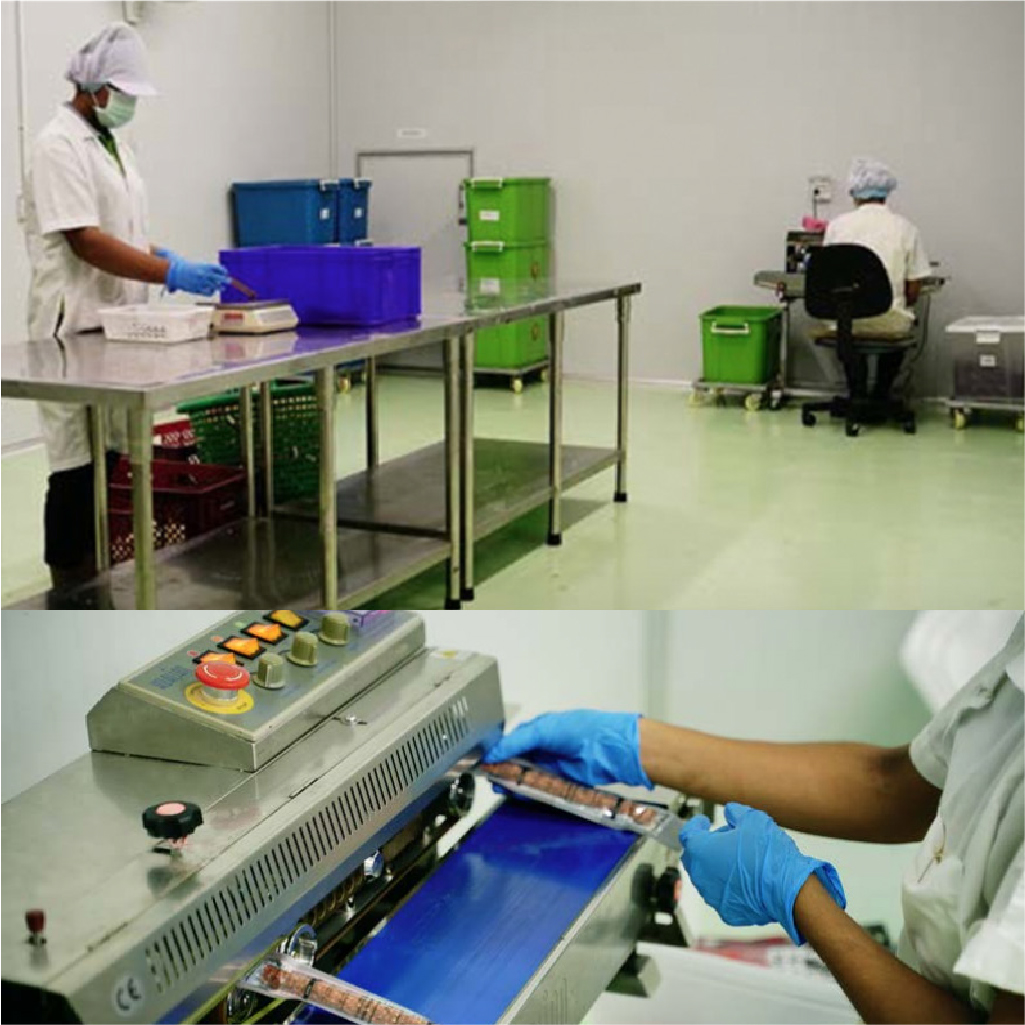 JSJ Pet Products.Co.,Ltd. was estabished in 2011 to manufacture and sell pet snacks. The company aims to be a provider of alternative functional treats fot your pets' health. Our ultimate goal is for pet owners to be aware and take greater care of their pets' nutrition on both their main diet and also their treats. Our company puts high emphasis in sourcing our raw materials in order to produce high quality natural treats for our furry friends.
Our company focuses on producing natural treats therefore we minimize the use of articial flavor and color so products can maintain natural smell of fish and other ingredients. Our current product lines are all fish-based. There are many benefits pets get from consuming fish especially on their skin and coat. Additionally, fish need to control their diet. Furthermore, it is also suitable for pets with sensitive skin. Nowadays, there has been an incresing number of dogs that are allergic to protein from chickens. The company foresees the importance of producing an alternative treat to serve the demand in this market.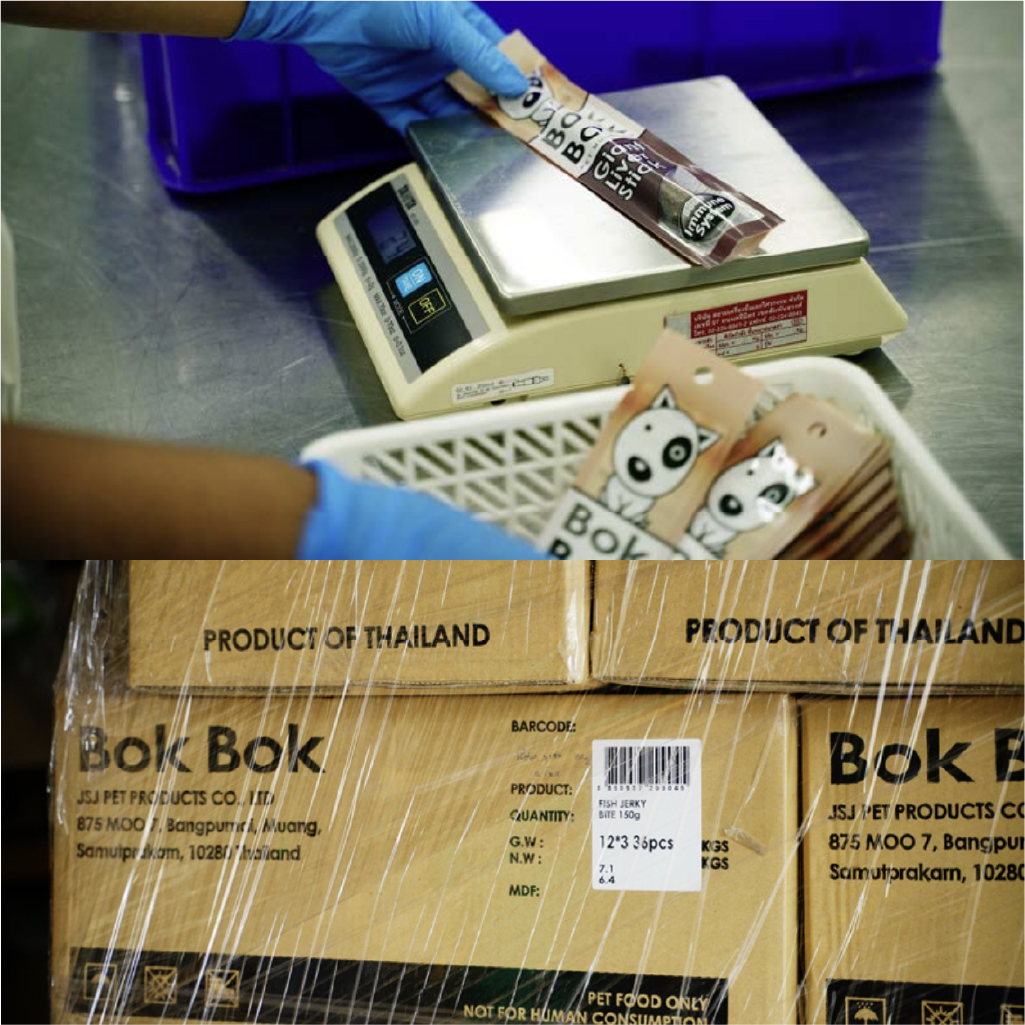 JSJ Pet Products.Co.,Ltd currently operates under Many brand such as Bok Bok, 9plus, Etc. The company also offers OEM services to those who would like to have their own brands.
   Current distribution channel can be divided into Domestic and Inertational. Domestically, we sell through pet shops, pet hospitals and through modern trade channel across the country. Internationally, we have already exported our products to several countries including Japan, Malaysia, Hongkong, Taiwan and more. The company is looking to further expand into several other countries in the future.